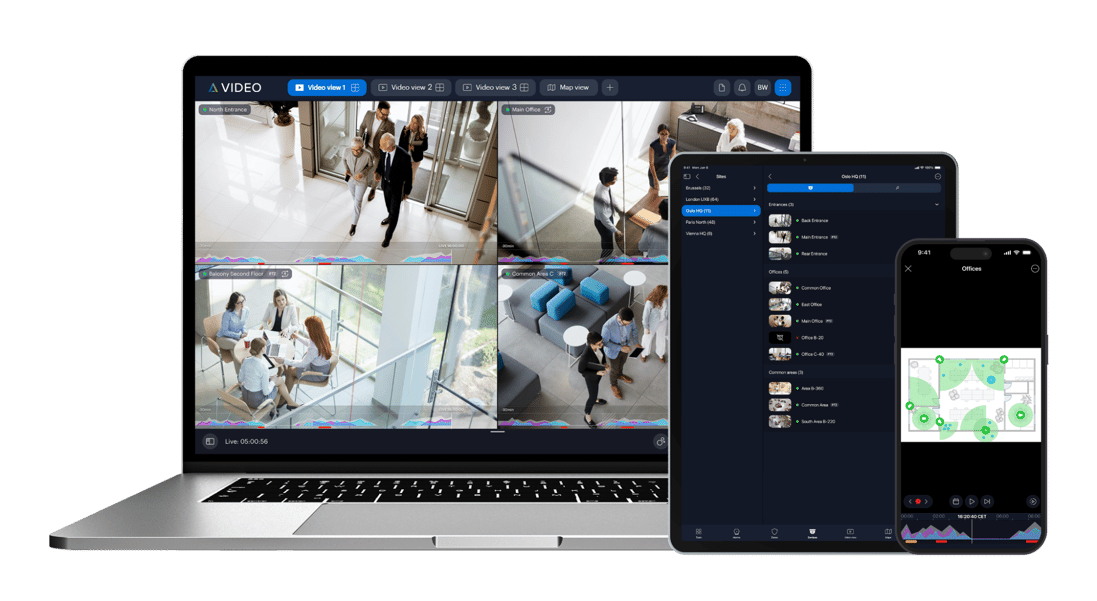 Coworking spaces are all the rage—so much so that over 1,000 new coworking spaces opened in the United States in 2018 alone. Now, even dog-friendly coworking spaces are easy to find. Long story short: Coworking is the new norm, and it's not just for freelancers.
Many companies are jumping on board the coworking bandwagon to stay competitive and attract the best employees, as well as to skyrocket the productivity of their teams. Here are four examples of how companies are taking cues from the coworking trend:
1. Employers Are Hiring Remote Workers and Paying Their Coworking Fees Because Everyone Benefits
The most competitive companies are hiring remote employees and paying for their coworking space fees. They're not simply doing this to attract the best employees; they're doing it to keep their employees as productive as possible. In fact, business.com cites the following benefits of releasing your employees into the "wild" of a coworking space:
74 percent of coworkers show higher productivity
86 percent increase the size of their professional networks
93 percent increase the size of their social networks
Over 66 percent increase their creativity and collaboration
Over 33 percent increase their incomes
All in all, coworking benefits everyone: the employee, the business and the customer.
2. This Company Launched its Own Coworking Space Venture to Learn From People Outside the Firm
According to Harvard Business Review, the French multinational telecommunications corporation Orange S.A. launched its own coworking facility where it placed its employees alongside independent workers "to teach its programmers and engineers how to work with and learn from people outside of the company." Orange's Paris coworking space, Villa Bonne Nouvelle ("House of Good News"), looks like any other coworking facility except that half of the 60 coworkers are full time employees of Orange; the other half aren't affiliated.
The trial run was a success. Orange workers at Villa Bonne Nouvelle achieved their goals better and faster than their colleagues. They were happier, more engaged and reported being depressed when they had to come back to the "normal" office. Orange has decided to build more facilities like this.
3. Companies Are Redesigning Their Offices to Resemble Coworking Facilities
Not all employers are ready to emulate the radical experiment at Orange, but they can still benefit from the coworking revolution by adding the following perks:
Increasingly flexible work arrangements: Employers are increasing flexibility for their employees through flexible schedules, so team members can come and go as they please. They are incorporating compressed workweeks of less than five days, job-sharing arrangements and other perks. Some are adding different work locations within the city and giving employees the option to work from any location.
Open seating plans: Many employers are saying goodbye to the soul-crushing cubicle farm by setting up an open seating plan. Team members can move around to different desks, large tables, desks, sofas and "collaboration areas" while doing their jobs. Here are some great ideas to consider for open seating.
Special tech that promotes collaboration: With employees spread across different offices (and perhaps around the world), coworking-friendly employers equip their team members with a suite of collaboration-friendly tools that include video conferencing, live chat and more.
4. Smartphone Access Control: Another "Coworking Perk"
Smartphone access control is the perfect solution for coworking spaces and offices that want to emulate that "coworking feel." Because granting and revoking access can be accomplished with the click of a button, smartphone credentials offer incredible flexibility for coworking spaces where tenants come and go on a frequent basis. Smartphone credentials are a seamless addition to a modern coworking office space because they leverage high tech and best of industry security practices. At Openpath, we help coworking spaces and offices benefit from mobile access control technology. Contact us now to find out which solution is right for you.
Fascinated by emerging technologies like blockchain, and the laws and market trends that follow them, Jeremy Hillpot's background in consumer fraud litigation provides a unique perspective on a vast array of topics including smart technology, investments, startups, cryptocurrencies and the law. Contact Jeremy at legalwritingFINRA.com or jhillpot@legalwritingFINRA.com.