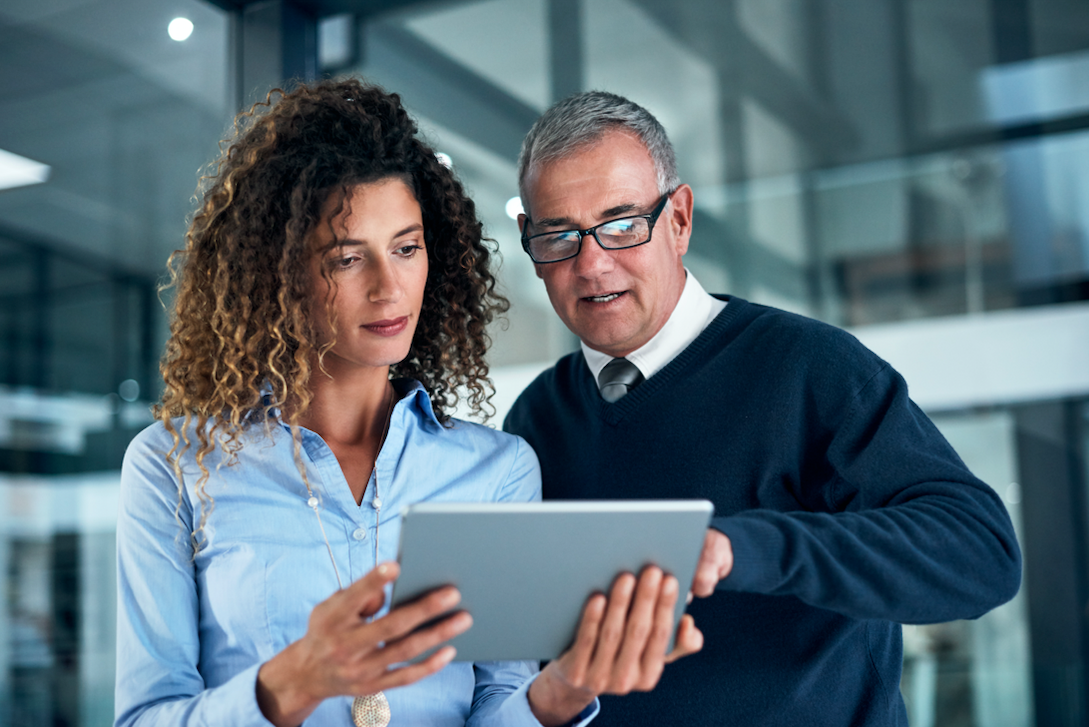 If you want to prevent a security disaster, lease a space with the latest access control tech. And if your dream office doesn't have what you need, install a new access control system immediately. We've come a long way from the world of mechanical locks and keys, so let's review the access control features you definitely want your system to have.
1. Customizable Access
Customizable access lets you assign people different levels of access, either on an individual basis or via groups. This feature is available on most modern access control systems, yet many office managers don't know about it. Creating different levels of access lets you limit the entries that users can access as well as the days and times that they can access them. You can also create a "master level" that has access to everything.
Example Use Case for Customizable Access
Perhaps John, the janitor, needs to have access to every room in the building from 6:00 pm to 8:00 pm. Outside these times, there's no reason for John to be there. Create a profile for John that gives him access throughout the building during that specific window of time, Monday through Friday.
2. Schedule Visitor Access in Advance
Traditional keycard systems require the coding of a physical card for each visitor who comes to your office. This takes time and it can lead to visitors waiting around until they get their access cards. It's especially problematic when keying access for a large group of visitors at once. However, OpenPath's mobile access system bypasses these delays by letting you schedule visitor access in advance.
Example Use Case for Visitor Management
Imagine a group of 20 visitors is coming to your office for three days of meetings. OpenPath's visitor management feature allows you to program the specific times the visitors will need access. All you need is a list of email addresses that you key into the system. Then you can send each visitor a magic link. They download the OpenPath app, and everything is done ahead of time.
3. Scheduled Unlocking and Remote Unlocking
Remote unlocking and scheduled unlocking let you grant access to someone automatically without being present at the facility. You can program specific unlocking times for specific doors. Or, you can push a button on your smartphone to unlock a door remotely.
Example Use Case for Scheduled Unlocking
Imagine your assistant needs to make an emergency trip to the office on Saturday, but his access profile doesn't allow entry on the weekend. With remote unlocking, you can grant access without physically showing up to meet your assistant. This feature just saved your weekend!
4. Pulling Reports and Statistics
A modern access control system provides detailed information about who is coming and going (and when). You can generate customizable reports based on entries, users, and dates that you can export to CSV with the push of a button. You can also set up email and text alerts to let you know when a door has been forced open or left open too long, if there's been an anti-passback breach, or a rejected unlock request.
Example Use Case for Pulling Reports
You might need to generate access reports as part of a security audit or to meet certain compliance requirements, like HIPAA. OpenPath makes it easy.
5. Entry With a Smartphone
At Openpath, we created access technology that doesn't require a keycard — all you need is a smartphone. Simply create a mobile credential using the cloud-based control console, install the Openpath app on your iOS or Android device, and you're all set.
With Openpath, entering and exiting the facility is as simple as touching the reader with your hand (or elbow!). The Openpath Smart Reader automatically detects your mobile device in your pocket or purse. No more lost or forgotten keycards!
Example Use Case for Smartphone Access
Imagine you hired a new employee, but the office manager hasn't had a chance to meet the team member. All you have to do is send the employee a link to install the Openpath app, and presto! Your new team member has full access to the office on Monday morning without a hitch.
Conclusion
When the office space you want doesn't have the access control features you desire, contact Openpath for a consultation. We offer the most cutting-edge access control system available. Best of all, Openpath is cloud-based, so there's no need to manage an onsite server. We'll have you up and running in no time.

Fascinated by emerging technologies like blockchain and the laws and market trends that follow them, Jeremy Hillpot's background in consumer fraud litigation provides a unique perspective on a vast array of topics including smart technology, investments, startups, cryptocurrencies and the law. Contact Jeremy at legalwritingFINRA.com or jhillpot@legalwritingFINRA.com.