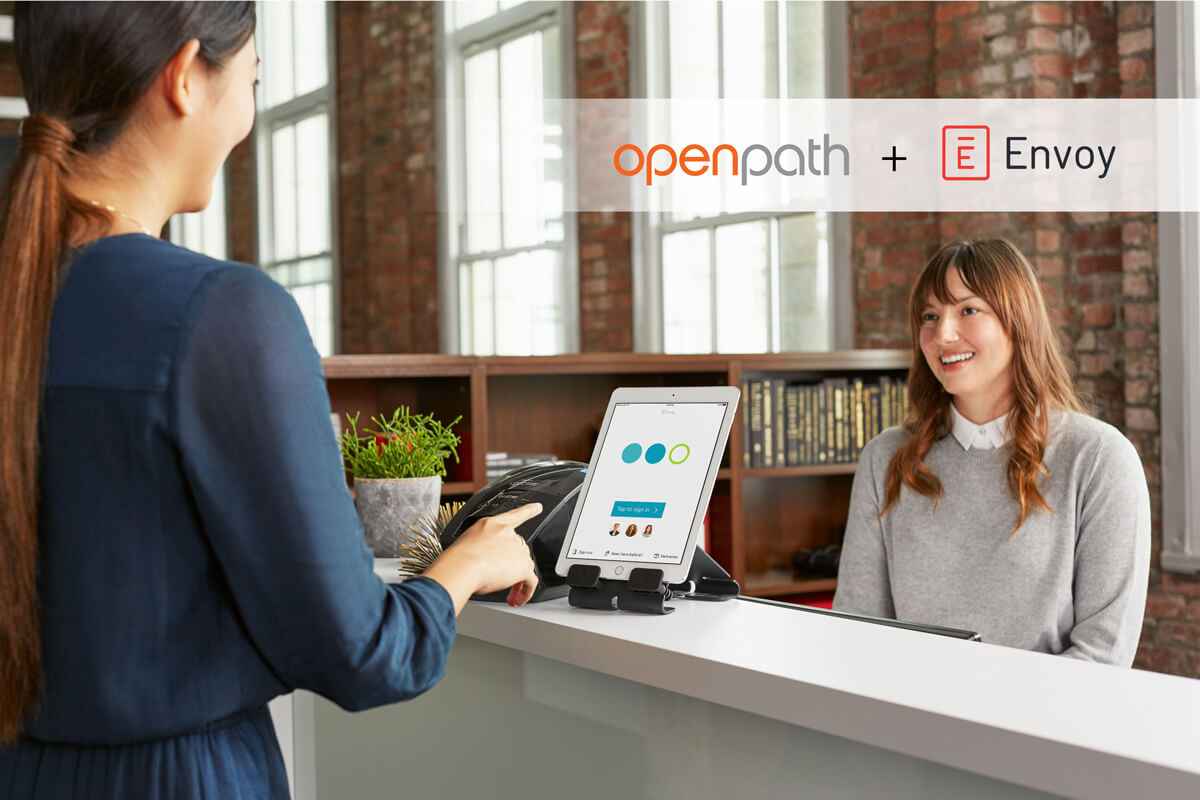 We are thrilled to announce that we've teamed up with Envoy, the leader in visitor management, to provide offices with the ability to easily issue guest passes with the utmost security.
With this partnership, office managers can credential and issue guest passes via the Envoy system. This solution provides businesses with peace of mind as the system is highly secure, yet easy to manage. Here are some of the basic features that come as a result of the new integration:
Ability to assign exact entries for each guest. Perfect for high-growth and client-facing companies, our guest pass capability prevents guests from roaming to unauthorized areas and creating awkward first impressions. Restrict access to only assigned rooms or spaces, whether it's the parking garage, lobby door, turnstile or elevator, Openpath has your Envoy guests covered.


Enable access time limit for each pass. Prevent loitering or re-entry by granting access only for the meeting time allotted. Building managers can use this feature to provide a welcoming environment while ensuring the utmost security.


Save the paper! Through the Openpath/Envoy integration, guests no longer need to wait for a security guard to print out a badge or sticker. All visitors receive their pass through a reminder email 24 hours beforehand and don't need to download the Openpath app. Simply click on the link and your guests are good to go.

Ready to learn more about our integration? Contact us to learn how Openpath and Envoy can provide a seamless office security solution.