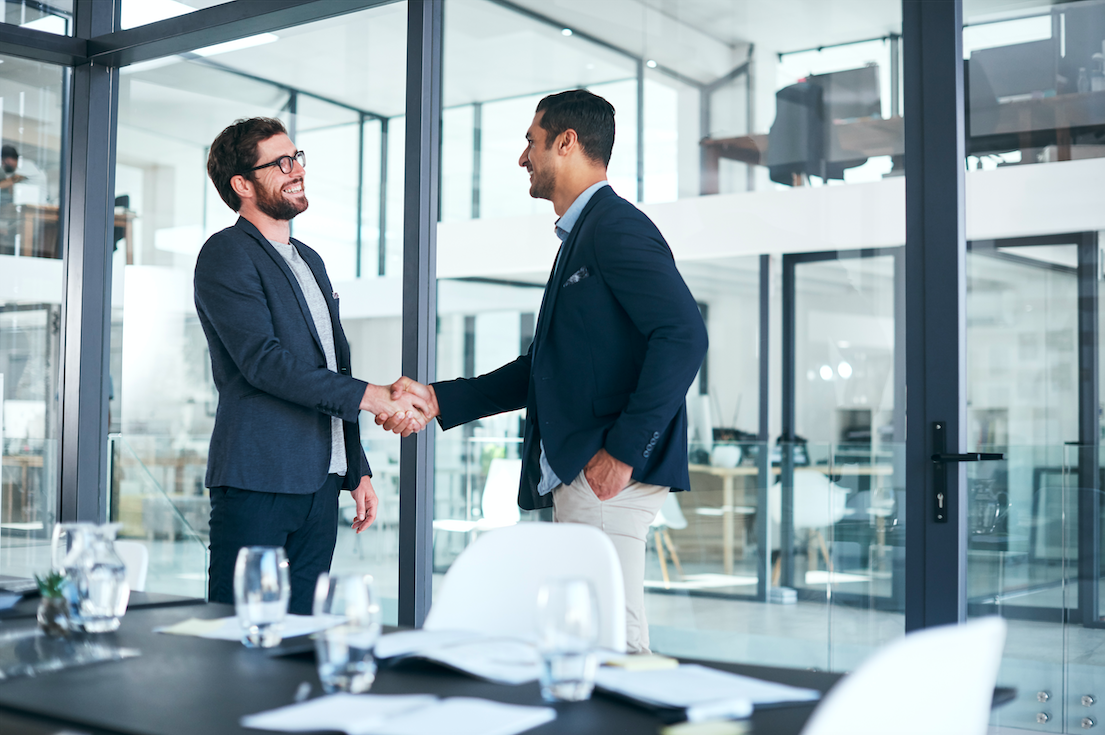 Visitors arrive to an office for a myriad of reasons. They could be showing up for a meeting, making a delivery or interviewing for a job. No matter their purpose, it's essential for companies to implement a visitor management system for their office. Will this mean the elimination of receptionists or a reception area?
Receptionists and reception areas have a purpose, just as visitor passes and access control systems do. However, in a modern office, it's possible to streamline identity and access management without the traditional burden placed on the receptionist also streamlining their workload to allow for a much more smoothly run office. In doing so, visitor experiences could potentially improve across the board.
Visitor Management System
As more offices are operating using cloud-based solutions, they are realizing the added conveniences, including the implementation of a visitor management system. These systems work by granting access and tracking those who come into your office via technology. Traditionally, visitors to an office would sign in using a clipboard and a piece of paper or require an intercom system with someone on the inside manually activating an unlock signal.
By using a visitor management system, it's possible to streamline the entire process, thus eliminating the clipboard and paperwork. Openpath can automate the visitor management process using its visitor management feature that's built into the system. All you have to do is send a text message to visitors and it automatically grants them access. Then, that access is reported to the cloud-based visitor log.
Using an Access Control System
Implementing an access control system is beneficial to companies not only for managing visitors and office security but also for streamlining practices. Because individuals are arriving at businesses for meetings throughout the day, the use of an access control system helps eliminate time wasted during security checks and the resulting schedule delays. This kind of automation can help lead to companies operating more efficiently, which results in more efficient business meetings.
Identity and Access Management
Employees are working in a world where security is a priority. Therefore, identity and access management tools for entering the workplace are essential. When employees know these tools are in place for visitor management, it provides peace of mind as they come and go. The main reason is that employees can know at a glance who is in the building, their purpose and how long they're potentially staying.
Companies utilizing these systems can also run remote, real-time analytics reports to monitor where employees are, track a visitor's location and ensure no one is entering unauthorized areas. With these heightened security measures, employees feel safer in their workplaces. Visitors also feel at ease because they know they're entering an establishment with state-of-the-art monitoring.
Final Thoughts
When visitors enter a building, the last thing they want to deal with is the hassle of security checks and signing in with a receptionist if they're already late for a business meeting. Through the use of a visitor management system, it's possible to implement access control whereby identity and access management is a streamlined process.
Companies implementing this technology have safer workplaces not only for their employees but also for those who are visiting. When visitors enter these businesses, they have a positive experience because they can move from point to point without experience stress. Ultimately, this leads to building trust and the potential for long-term relationships with clients.
Jenn Greenleaf is a freelance writer from Boothbay, Maine. She has been writing for the web since 1999, specializing in SEO and various business-writing solutions.