The Openpath team returned to HQ after a successful Building Owners and Management Association 2019 National Conference in Salt Lake City, where we showcased our compelling access control solution for the modern workplace.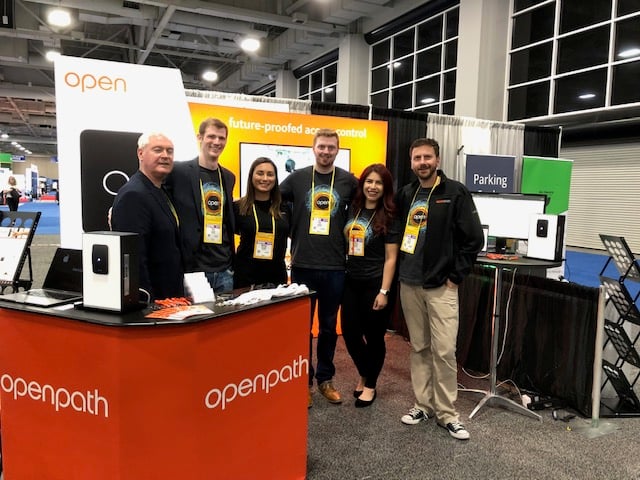 BOMA 2019 allowed us to meet with a diverse range of decision makers and their teams to share the exciting things underway using technology to vastly improve the tenant experience with a system of record that works for all needs - from building owners, managers, tenants, and their employees. Our hands-free access control technology was a big hit for its efficiency convenience, reliability and security.
Additionally, we hosted a 200-person event with Genea after the show on Monday at Squatter's Pub. Aside from the good company, we sponsored food, drinks, music, and even a VR rock climbing experience, to celebrate the conference. A huge thank you to Genea for collaborating on a great experience for our teams and other members of the conference.
Joining the BOMA conference was an important step in strengthening our relationships with the organization and its members. It gave us an opportunity to foster future projects for Openpath, and connect with people who can utilize our access control solution in their buildings and offices.
The very warm welcome by BOMA and its various chapters was further validation of why Openpath is bringing much welcome innovation for their members. We're already looking forward to BOMA 2020 in Philadelphia. Until then, you'll see us at other BOMA events throughout the year leading up to next year's national conference in the City of Brotherly Love.