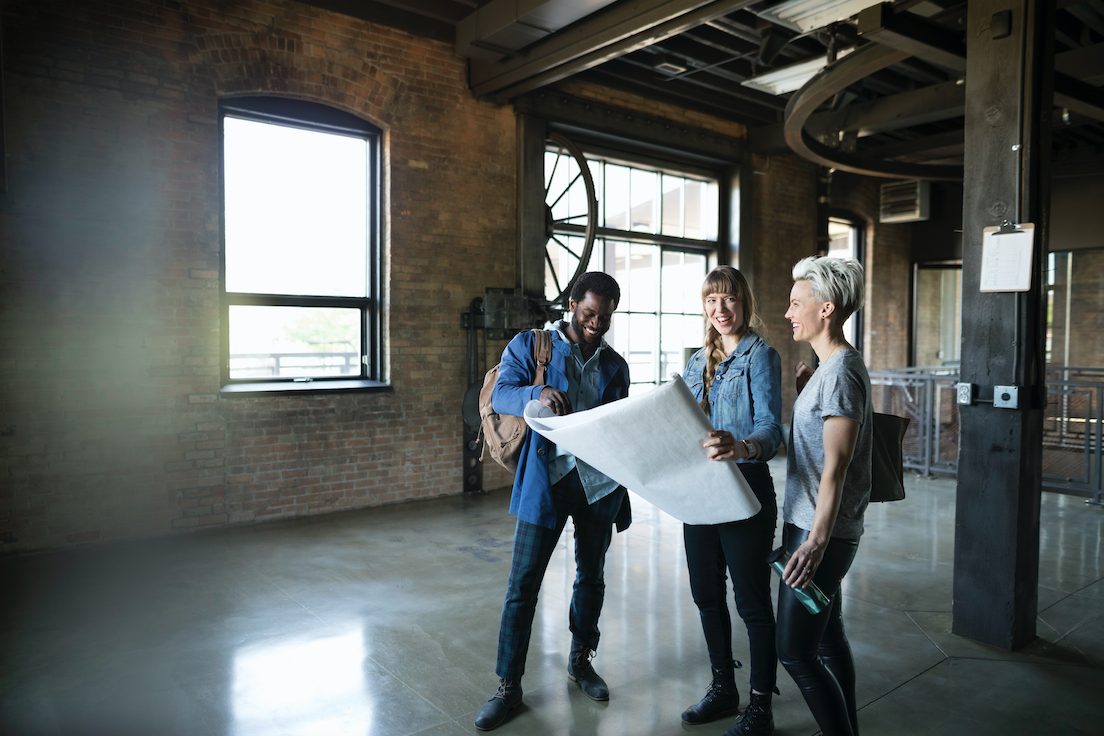 A recent study by Market Research Future found that industrial access control increased over 10.8 percent last year and is expected to be a $1.03 billion industry by 2023. Per the reports findings, the increased need to secure assets and people is attributed to an escalation in terrorist attacks and criminal activities. Growth in the market can also be attributed to advances in technology, which allow for a high level of customization and the use of smart devices to access buildings.
In their infancy, access control systems were designed to control access to facilities while maintaining an electronic log of everyone who entered and exited the premises. Employees would still need keys or key cards to gain entry. Misplacing, copying, or losing cards or keys all posed security issues.
Today, access control systems have grown to encompass many functions that can monitor and control the movement of people and goods without hampering the natural flow of your business. Enhanced functionality has resulted in controlled access systems that can are able to help home and property owners in a number of ways. To get the most out of your system, it is imperative to plan and design access control that suits your needs and allows for future growth.
Which Management Facility Is Right for You?
You can pick the right tool for you if you know exactly what functions you will need. Planning your system will help to streamline your business and keep assets safe.
Here are some key points to consider when you plan and design access control:
How many people will need access and what is the best way for them to be granted access?

Where will the system be needed?

What are the levels of access?

What training will need to be implemented for a seamless transition?

How compatible is your new system with the existing system and hardware?

What is your budget?
Also, if you have an existing security program like G Suite, Active Directory, or Office 365, consider a new system that integrates with the existing framework.
Determining Access Numbers and Levels
Knowing how many people will have access, what the levels of access are and what areas of your building employees and visitors can have access to are key factors in choosing a controlled access system that best suit your needs.
If you use a Cloud-based system, you can set lock and unlock times and keep track of each entry in real-time, which makes management and accountability much easier.
No Training Required
Controlled access systems that utilize smart phones have an advantage because they don't require any training for employees. Employees can download free apps to devices they are already comfortable using without any need for keys and key cards. You can control their access remotely and see who is coming and going from anywhere in the world.
The Benefits of a New System
When you install a new system, you can take advantage of the latest breakthrough technologies. Access control through apps on mobile devices eliminates the vulnerability of on-site solutions. You can control access from wherever you are, and your employees can use their smart phones, smart watch, tablet, card, FOB, or cloud key, so they never get locked out again.
Don't want to replace your system? Upgrades of your current system allow you to add the mobile "hands free" option and get the cloud-based, real time reporting while maintaining your current hardware.
Utilizing the cloud has advantages in that there is no need for a server or software to be installed. Cloud-based configurations can avoid the vulnerability of on-sight systems. With no need to buy servers, access control software, antivirus software, or key cards, you save time and money.
Nikki Fotheringham is a journalist and author. She is the editor of Greenmoxie.com and the Trent Hills Tribune and a writer for the Huffington Post.