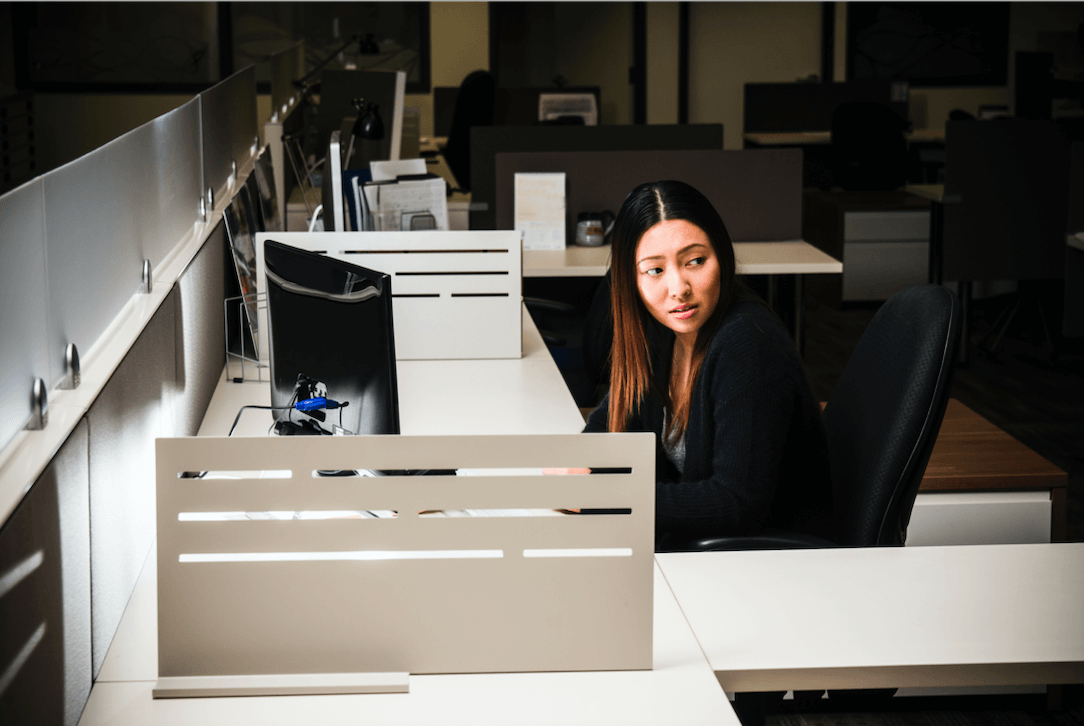 The modern business owner faces security risks at every turn. Traditional security systems are vulnerable, as keys can be copied, badges lost and key fobs stolen. Outdated security systems cause delays in workflow and hinder service personnel access when something needs to be installed or fixed. Openpath is an ecosystem that integrates with your workflow and existing security to provide solutions that work for you now and are scalable to your future growth.
Prevent Unauthorized Entry
Providing a secure office space is the key to a successful business. Nearly one third of workers don't feel safe at work, which can take a toll on productivity and office morale.
Providing security for your customers is equally important. Not only should your customers feel secure, but their data must also be securely stored. Data breaches compromise the trust that your business has worked so hard to establish.
Preventing unauthorized entry is necessary to protect your property and products. Theft of equipment can compromise your ability to provide your customers with the goods and services they need and will increase your insurance costs.
Implementing a rigorous access control system will allow you to secure your property from unauthorized access, keep your assets and employees safe and prevent damage or loss.
Plan and Design Access Control
Your access control security system should be easy to integrate into your office building with standard wiring. There is no need for costly servers and software when using modern cloud-based options. Servers are vulnerable to hacking and systems can be compromised when the internet is down. Utilizing the more secure architecture of cloud technology will help to prevent unauthorized entry. Whether you are installing access control for new or legacy systems, Openpath can be seamlessly implemented to work with your existing infrastructure.
Mobile and cloud-enabled access systems allow employees to enter the building using their mobile devices. This means no lost keys or employees locked out again. Remote unlock features enable owners to grant or restrict access to anyone at any time. If service personnel need to carry out repairs on your building or a real estate agent wants to show prospective tenants around, you can grant access remotely without having to be on site. You get real-time feedback on who has access to the building which will help to eliminate unauthorized entry.
Your access control system should integrate with your existing systems and be scalable, so it can grow with your business. Having the ability to control access for employees, customers and service personnel from wherever you are in the world will afford you unparalleled security and peace of mind.
Access Control Installation
With data stored on the cloud, there is no need for onsite servers and hardware that is both costly and vulnerable to attack. Cloud-based systems can integrate with your existing system, which means no interruption for your workflow. In turn, the system can connect to your original panel with plug-and-play installation. The online admin software is easy to use, and Openpath provides training so that employees can make the switch to a more robust access control system which will prevent unauthorized entry without interfering with your workflow.
Installing an effective access control method prevents unauthorized access to your office space, helping you to secure data and keep your employees and products safe. With remote, cloud-based systems, you control access while getting reports in real time, no matter where you are.

Nikki Fotheringham is a journalist and author. She is the editor of Greenmoxie.com and the Trent Hills Tribune and a writer for the Huffington Post.