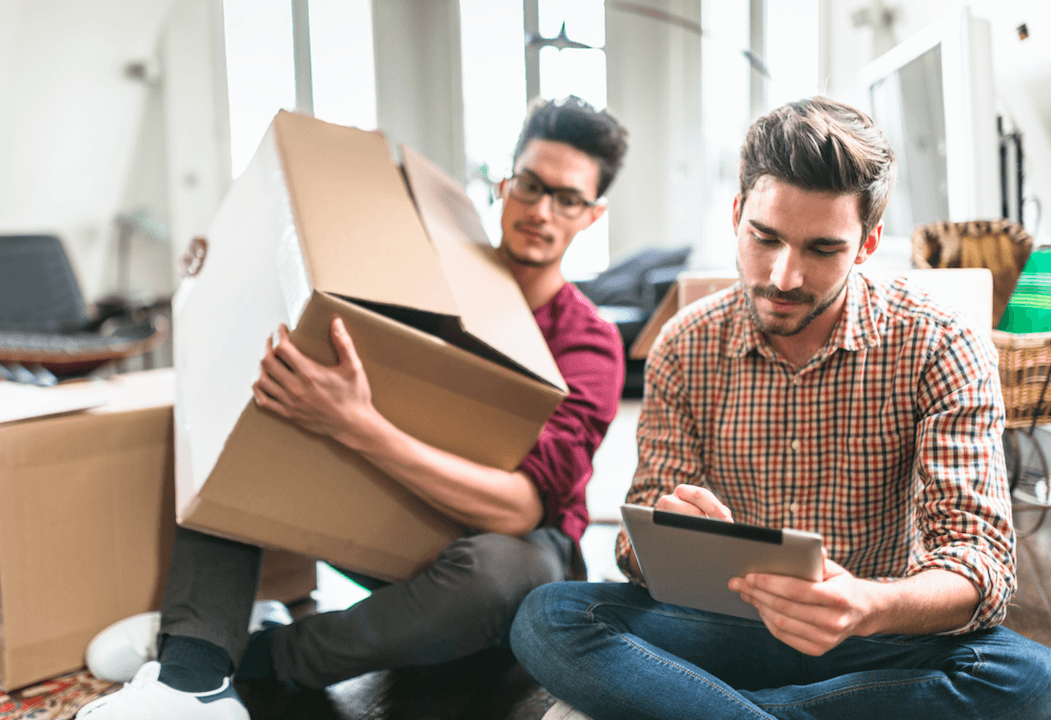 Moving offices can be disruptive, but you can mitigate much of the mayhem with careful planning and an "opening a new office" checklist. Having a moving checklist will ensure you don't forget anything, that everyone knows what they should be doing, and your move doesn't negatively impact or slow down your business.
The key to a successful move is organization. Here's an effective office moving checklist to help you successfully settle into your new space.
Months Before the Move
Make creating "Opening a new office checklist" your priority. Share the checklist with all your employees so they can add to it and are aware of their roles in the move.
Securing a new office space should be something you do with the help of a professional. Every move should be a step up for your company, so make sure you secure the perfect location. Start by making a list of the offices and common areas you currently have and what you can add to improve the workflow. Knowing how many offices, storage spaces, retail spaces and common areas you need will narrow your search. Once you've secured your new space, inform your current landlord of your intentions to move.
Book a moving company by asking for recommendations from business partners.
Start to clean out junk from closets and storage areas. Assign each employee a section or area to organize. Employees also need to make a list of everything in their assigned area and office that needs to be moved. Having an inventory of everything will help you to organize your move and the unpacking on the other side.
Get change of address cards from your local post office. Notify your clients and suppliers of your new address and moving date.
Update software and technology before you move. This is a great opportunity to upgrade outdated systems.
Insure all items prior to the move or check that your moving company has adequate insurance for all eventualities.
One Month Before the Move
Update access control methods at your new location. Moving is the perfect opportunity to improve your security. The ability to provide security to employees and clients while protecting goods and data is invaluable. Modern access control methods are cloud-based, so there is basic wiring and minimal hardware installation. Your employees can gain hands-free mobile access through a free app on their phones, which means you don't have to organize fobs, key cards or access codes for each of them. In addition, employees can all be loaded into the cloud-based access control system in seconds from an integration with the directory service provider you're already using. Remotely granting access helps you organize employees and movers at your new location, as well as ensuring the entry of service personnel who may need to install or repair the building before you move in.
Cancel or move your services to the new location. Cleaning services, garden maintenance, newspaper and magazine delivery should all be relocated.
Create a floorplan for your new office. This will help everyone to see their new work areas. Creating a floorplan will help movers to properly label boxes so they end up at the right places.
Schedule technicians to help you install the electronic equipment at the new office on moving day.
Book elevator time in your old office building and in the new one on moving day.
The Day Before the Move
Inform all employees of their roles in the move. They should each be responsible for organizing a section of the new office.
Shovel snow, de-ice, sweep or hose down entries and exits, to make sure the passageways out of the old office and into the new ones are clear and safe.
Provide water and ensure bathroom facilities are available for movers and office workers on moving day.

Nikki Fotheringham is a journalist and author. She is the editor of Greenmoxie.com and the Trent Hills Tribune and a writer for the Huffington Post.